Negativity affects everyone at some point, and it's always possible to have negative thoughts while manifesting. That doesn't solely go for people that are new to manifesting with the law of attraction or experimenting either. You can be the most positive person in the world, but life is always capable of putting obstacles in your path.
If you're wondering, "can you have negative thoughts while manifesting?" then you might mean something slightly different. Rather than having negative thoughts being a possibility, you're curious whether allowing negativity to creep in will affect your manifestation in some way.
The short answer is that yes, they can, but the good news is that they're nothing to worry about.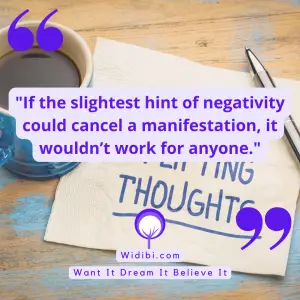 If the slightest hint of negativity could cancel a manifestation, it wouldn't work for anyone. Nobody's perfect, and the Stepford Wives aren't real.
First and foremost, you should understand that there's nothing wrong with negativity, even when what you're working towards thrives on positivity. Bad things happen to good people, and it's perfectly okay to be negative in the moment when something does. However, if you can bring yourself back around to being positive either instantly or at least over time, that's what counts.
Negative Energy is Relatively Weak
Manifesting relies on the energies you transmit to the universe, and you're likely already aware that it's advisable to be positive and grateful when using your manifestation technique of choice. Most people keep their manifestations and affirmations towards the back of their minds throughout the day and have very specific schedules for when they focus on what they'd like to bring into their lives.
When something negative happens, as it inevitably will, it's usually not at a time when the manifester is focused on channelling positive energy into the universe.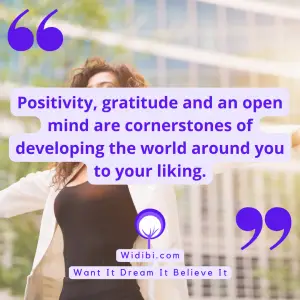 Even if it was, the good news is that negative energy is inherently less influential in the law of attraction. As a result, manifestation can be quick and easy, in part because positive energies enable things to happen faster.
Conversely, it takes an extremely long time for negative energy to manifest. To achieve a negative manifestation, you'd need to go out of your way to hate everything around you and mistreat people for weeks or even months on end.
In my opinion, that's absolutely no way to live. Positivity, gratitude and an open mind are cornerstones of developing the world around you to your liking. Whether you have a specific interest in the law of attraction or not, I feel most would agree that they're characteristics to strive for and aspire to.
Even if you're not necessarily actively positive and grateful for what you have, that doesn't mean you'll swing the other way entirely and adopt a negative approach. There are and will always be average, 'normal' people. They're neither positive nor negative and often wholly neutral. Of course, that's what ultimately makes them average, but as long as they're happy, there's nothing at all wrong with that.
A Period of Negativity Won't Undo Your Positive Efforts
If you're hoping to manifest something, you're probably going out of your way to be positive. You might even go above and beyond – if you're struggling to look on the bright side, you might even be working towards manifesting positivity itself!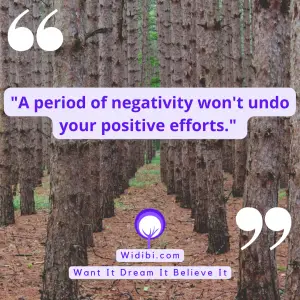 You probably have a schedule, routine or even a ritual for manifestation. For example, you might set a reminder to speak or think your affirmations at a particular time each day. You may set aside ten minutes each morning to fill out your manifestation journal. You might even follow the 5×55 manifestation method or the 369 alternative, which inherently require you to devote a short period of time each day to address your affirmations.
You know that whether you spend a few seconds or a few minutes focused on your manifestations, that time is wasted if you're not optimistic and grateful. Affirmations inherently involve positivity and gratitude when formatted correctly:
"I'm grateful for…"
"Thank you for…"
No matter your method of choice, the very act of intentional positivity and gratitude outweighs incidental negativity in daily life. Five minutes spent being grateful instantly wipes out a few seconds of annoyance. Combine that with positivity being exceedingly more powerful than negativity, and you've got a recipe for success.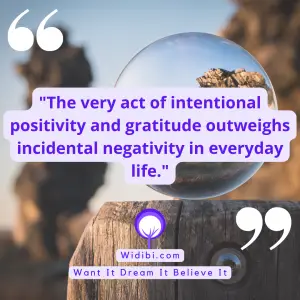 Even if you're relatively neutral throughout the day and take things as they come, a focused effort on transmitting positive energy into the universe will yield far more authentic results than accidental negativity.
Don't Forget the Possibility of Signs from the Universe
Remember that while the universe won't usually communicate with you directly, it will often provide signs and guidance, even if only to let you know that it is hard at work bringing your manifestation into your reality.
If you feel like your manifestation is taking longer than you expected, or even that you're facing more negativity while manifesting than you usually would, keep that open mind going and look out for the signs from the universe. Just as the universe is happy to send you signs that something good is going to happen or that your manifestation is close, it might also need to alert you of manifestation obstacles.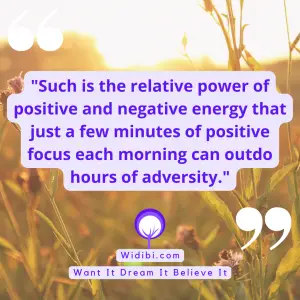 Those signs don't necessarily mean that your manifestation isn't coming. However, they could indicate that the energies around you could benefit from a little more help, or there's something you can do in your life to improve it directly.
While it's easy to view these obstacles as a negative, they're actually part of the broader, positive picture. They're signs that good things are on their way, and anyone using the law of attraction should embrace the opportunity to manifest positive changes.
Can You Have Negative Thoughts While Manifesting? – In Summary
You can have negative thoughts while manifesting in every sense. There's always a possibility that something could happen that throws you off being your usual happy self. Meanwhile, the act of being negative won't undo all the positive energy you've sent out to the universe.
Negativity isn't what we strive for, but it happens, and you're only human. Issues only arise when you allow that negativity to take over. If you're susceptible to dwelling on things, use a manifestation technique that relies on consistency. Make a point of dedicating time to being positive. Such is the relative power of positive and negative energy that just a few minutes of positive focus each morning can outdo hours of adversity.
No matter what, don't let negative thoughts make you feel like you've failed. If you react badly to something or life doesn't quite go your way, don't let it knock you off track. Deal with an issue when it arises if you can. If there's nothing you can do about it, forget it.